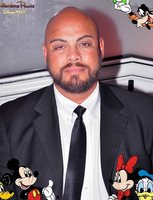 Roy Patrick Shelton
Roy Patrick Shelton, 53, passed away Monday, April 1, 2019.
Roy was born on November 1, 1965 in Pampanga, Philippines at the Clark Air Force base to Roy P. Shelton and Enriqueta Y. Shelton. He is a 1984 graduate of Aledo High School. After High School, Roy joined the Marines where he served for over 7 years. He then spent 9 years with the Air Force Reserves.
Roy enjoyed collecting guns, and anything Disney related. The most important thing to Roy though was his family.
Survivors: Wife, Kara Shelton; sons, Maximus Shelton, and Byron Pena; daughters, Mya Pena and Reigh Pena; brother, Ron Shelton and his wife, Arlene; sister, Rona Jongewaard and her husband, Scott; and nieces and nephews, Maddy, Meg, Tate, Teague, AJ, and Sydney.