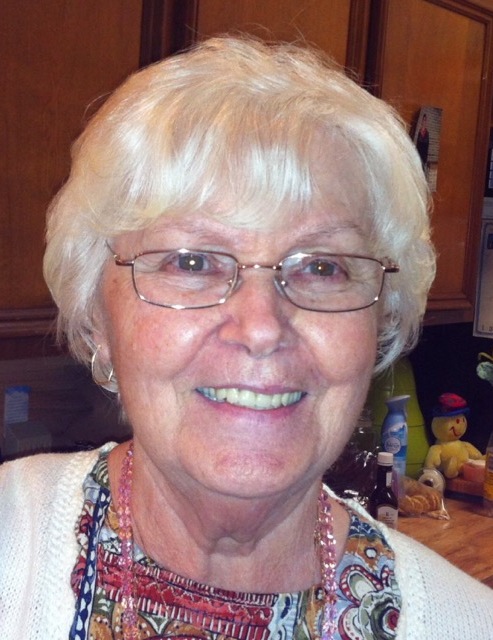 Mikalina (Mickey) Bikulcius (nee Seduikyte)
Mikalina (Mickey) Bikulcius (nee Seduikyte), passed away in Fort Worth, Texas on March 3, 2019.
Plans are underway for a service to be held at Abraham Lincoln National Cemetery, Ellwood, IL at a later date.
Mickey was born February 4, 1939 in Lithuania. She immigrated to the United States with her family in 1950 and eventually settled in the Chicago area. She met Barney in Chicago and they were married at St. George Catholic Church on February 4th, 1956. The young newlyweds moved to Cicero, Illinois, and started their own family. Mickey and Barney became parishioners of St. Anthony's Catholic Church where they raised their children in the Catholic faith. Mickey, along with her sister Emily, were sworn in as US Citizens in 1969 and Mickey became active in the voting process by volunteering as an Election Judge. Mickey was multitalented and articulate. She enjoyed sharing her Lithuanian heritage and expressed her inherent talents and culinary gifts through catering Lithuanian foods and baked goods, detailed needlepoint works and expressive flower arrangements. She was also actively involved in the Lithuanian Girl Scouts (Ausros Vartu, Tuntas) for 20 years. In 2007, Mickey and Barney relocated to Arlington, Texas.
She is preceded in death by her loving husband of 62 years, Bronislavas (Barney) Bikulcius.
Mickey is survived by her children and their spouses: Bruno & Dawn Bikulcius of Arlington, TX, John & Yvonne Bikulcius of Scottville, MI, Edmund & Jeanne Bikulcius of Warrenville, IL, and Ely (Elena) DeGroodt and Thomas of Augusta, GA; along with nine grandchildren, Bruno Bikulcius, Marcus Bikulcius, Michelle Bikulcius-Grimmer (Peter), Sarah Bikulcius-Smith (Timothy), Kimberly Bikulcius, Michael Bikulcius, Jonathan Bikulcius; Kestutis Laukaitis II, and Dakota DeGroodt; and three great-grandchildren, Bruno Kai Bikulcius; Isabel Sky Bikulcius; and Logan Laukaitis. She is also survived by her brother, Mykolas Seduikis; and sister, Emily Zawacki (nee Seduikyte).