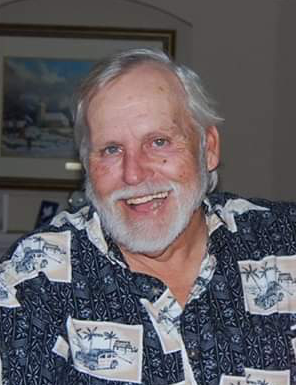 Lonnie Ray Pittman
Lonnie Ray Pittman, passed away on Monday, February 25, 2019.
Memorial Service: 10 a.m. Saturday, March 2, 2019, Martin Thompson & Son Funeral Home, 6009 Wedgwood Dr., Fort Worth, TX 76133.
Lonnie was born on January 29, 1954 in Fort Worth to Carroll and Betty Jo Pittman. He attended Lake Worth High School. Lonnie loved camping and spending time with his family. He was a people person and never meet a stranger. He will be greatly missed by all who knew him. Lonnie's family will never forget his infectious laughter and his great sense of humor. Till we meet again.
Lonnie was preceded in death by his parents and his brother-in-law, Weldon Harrison.
Survivors: Wife, Katherine Jenkins; daughters, Jennifer Shears and husband James Evridge, and Julie Lane; sons, Anthony Campbell and wife Anna, and Charles Hall; seven grandchildren; sisters, Susan Harrison, Diane Hickman, Laurie Allen and husband Lee; nieces, nephews and extended family.