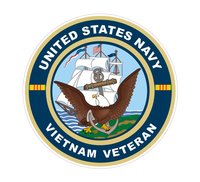 Norman Myron Hochdorf
Norman Myron Hochdorf, 74, passed away July 10, 2018.
Memorial Service: 11 a.m. on Friday, July 13, 2018, at Highland Church of Christ, 1201 Sycamore School Rd, Fort Worth, TX 76134.
Norman was born on June 7, 1944, in Midland, Texas to Bernard and Jo Ann Hochdorf. On August 10, 1962, Norman joined the Navy. He served in the Vietnam war where he earned a National Defense Service Medal. Norman worked and retired from IBM and the U.S. Post Office.
Throughout his life, Norman loved to walk. Norman walked so much everyone knew him throughout the neighborhood. He enjoyed dirt track racing, traveling and going to Costco.
Norman especially cherished his family and loved spending time at the park with his grandchildren. He will be greatly missed by all who knew him.
Survivors: Wife, Alice Hochdorf; sons, Sean Hochdorf and wife, Anita, and Ryan Hochdorf and wife, April; daughter, Tiffany Guild and husband, Chris; brother, Wal Hochdorf and wife, Susan; and grandchildren, Race, Madeleine, Eden, Jordan, Lily, Lyren, Cole, Joshua and Caleb.