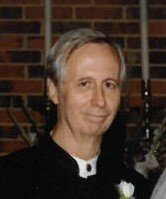 Ronnie Burklow
Ronnie Burklow, 73, passed away on Friday, October 27, 2017.
Graveside Service: 1:15 pm Monday, November 6, Dallas-Fort Worth National Cemetery, 2000 Mountain Creek Pkwy., Dallas, TX.
Visitation: 10:30 am – 12 noon Monday, Martin Thompson & Son, 6009 Wedgwood Dr., Ft. Worth, TX.
Ronnie was born on September 20, 1944 in Fort Worth to Roy and Doris Burklow. He was a 1963 graduate of Eastern Hills High School. Ronnie proudly served in the United States Air Force during the Vietnam War. He enjoyed skiing, hockey and playing chess. Ronnie was a nationally ranked Chess player. He was a member of Audubon Society of Fort Worth.
Survivors; Wife, Edna Marie Burklow; daughter, Jennifer Burklow King and husband Randall; grandson, Jonathan Edward Burklow King; adopted son, Melvin Garner and wife, Jennifer and their children, Ian, Lara and Mateo; brother, Roy Edward Burklow Jr.; and a host of extended family and friends.