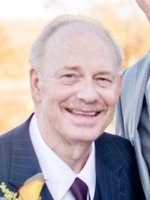 Walter Lonnie Moreland
Red Moreland, 68, passed away on Friday, March 23, 2018.
Private family services at a later date.
Red was born on January 5, 1950, in Irving, Texas to Lonnie and Dorothie Moreland. He was a 1968 graduate of Irving McArthur High School. Red loved to watch, read and talk politics. He never met a stranger.
Red was preceded in death by his parents, Lonnie and Dorothie Moreland and his brother, Bart Moreland.
Survivors: Sons, Matt Moreland and his wife Malinda, and Michael Moreland and his wife Pacina; grandson, Lucas Moreland and one on the way; nephew Britt Moreland; and extended family.