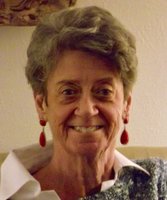 Jane Chaffee Lewis
Jane Chaffee Lewis, 70, passed away peacefully with her children by her side Monday, February 19, 2018, after a battle with pancreatic cancer.
A service to celebrate her life will be held on Saturday, February 24th at 11 a.m. at University Christian Church, 2720 South University Dr, Fort Worth, TX 76109.
Jane was born November 12, 1947, in Fort Worth, TX to Roland F. and Elizabeth Chaffee and was a life-long resident of Fort Worth. She was a graduate of Paschal High School and Texas Tech University, where she was a member of Alpha Phi Sorority. Later, she received a Master's Degree from North Texas. She was an elementary education teacher with the FWISD until her children were born. Jane loved hosting parties because it gave her a chance to be with the ones she loved. She was very involved with her church and her travel group, The Wild Bunch, and was a member of Colonial Country Club. She was a planner, had a wonderful attitude towards life, and was an amazing Grandy to her grandkids, mother to her children, and loved her dogs.
Jane was preceded in death by her loving husband, Andy Lewis, and by her mother and father.
She is survived by her daughter, Sara E. Lewis and her son, Ryan A. Sutter; son, George C. Lewis and his wife, Tracy and their two daughters, Lindsey and Lauren; brothers, Jim Chaffee and his wife, Jeannie; and George Chaffee and his wife, Betsy; and numerous nieces and nephews.
Jane's life and will also be remembered by her many close friends.