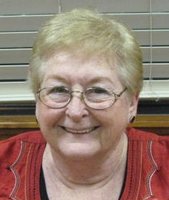 Susan Marie Cochrane
Susan Marie Cochrane, 76, of Fort Worth, TX, passed away Sunday, January 28, 2018.
Her family had a private memorial on Friday, February 2.
Susan was born March 16, 1941, in Dexter, MO to Walter and Gladys Hobgood, the second of three children. Her family moved to Stockton, CA where she grew up, attended Edison High School, got married, and had two children of her own.
In 1980, Susan moved to Fort Worth with her daughter. She joined the American Business Women's Association (ABWA) and was an active and valued member, receiving ABWA's Woman of the Year award twice. She served as chapter President, Treasurer, Secretary, and newsletter coordinator several times and headed numerous committees.
Susan worked for Marriott for 25 years as a Sales Coordinator for several properties, but primarily for the Residence Inn on University Drive.
Susan's favorite musician was Niel Diamond; her favorite album, Jonathon Livingston Seagull; her favorite song, Be. Any time you hear the song, remember her.
Susan is survived by her: mother, Gladys Simpson; son, Adam Arnold; daughter and daughter-in-law, Diane and Jodi Walton; nephews, David Pierce and Donald Pierce; and niece, Shelbe Rhodes.