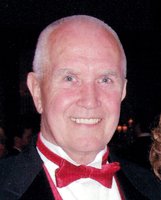 Edward Joshua Crump, Jr.
Edward Joshua Crump, Jr., 84, passed away December 12, 2017 in Fort Worth, Texas.
Celebration of Life: 3:15 p.m. Friday, January 5, 2018, at the Dallas Fort Worth National Cemetery, 2000 Mountain Creek Pkwy., Dallas, TX 75211.
Edward J. Crump was born on December 18, 1932 at Parkland Hospital in Dallas, Texas. He graduated from Aransas Pass High School in 1950, and went on to serve in the United States Navy on the USS Antares. Edward served our country honorably until 1955. He then went to San Antonio to Texas Chiropractic College. He also went to a state college simultaneously and taught at the Arthur Murray Dance Studio.
Edward practiced Gonstead Technique of Chiropractic for 54 years in the DFW metroplex. He retired in 2014 leaving a host of fellow Chiropractors and patients whose lives and careers were deeply impacted. To many patients he was like a family member and to many Chiropractors a friend and a mentor.
He enjoyed riding his Harley Davidson motorcyle.
He was proceeded in death by his parents, Edward SR. and Anne Crump.
Survivers: He is survived by his wife, Kay Ray Crump; daughter, Cristal Teske and husband, Jay; step-daughters, Heather Mason, husband, Keith, Kristie Pederson, husband, Matt, and Kellie Gaffney, husband, Johnny; grandchildren Payton Mason, Kylie Mason, Hatcher Mason, Connor Pederson, Carlie Pederson, and Jack Gaffney.