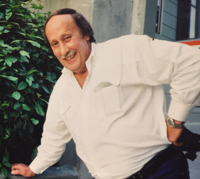 Norman Paul Cowart
Norman Paul Cowart, 75, of Ft. Worth, Texas passed away peacefully on Saturday, September 30, 2017 at his home surrounded by his family after a long battle with cancer. Native to Ft. Worth, he graduated from Pascal High School in 1961. Norman worked in the insurance industry and served his country in the Army. He had an appreciation for the finer things in life. He loved rock & roll and blues music and was well known for his unique idioms and great sense of humor. He kept the hospital staff laughing even during his suffering. A unique soul, he will be greatly missed.
He is predeceased by his sister, Rosalie Cowart; parents, Jack and Hollis Cowart; and his favorite cat, Matisse.
Norman is survived by his life partner, Donna Johnson; his son, Norman Paul Cowart, Jr.; daughter, Christie Neale; son-in-law, Jeff Neale; granddaughter, Natalie Neale; and sister, Carol Bane.
A special thank you to the staff and nurses at Envoy Hospice for their loving care and support.
A memorial service will be held on Friday, October 6, 2017 at 1:30 PM at the Lena Pope/Marty Leonard Chapel, 3131 Sanguinet St., Ft. Worth, TX 76107. A reception will follow at 2604 Cherokee Ct., Mansfield, TX 76063.
In lieu of flowers, memorials may be made to Texas Scottish Rite Children's Hospital. www.scottishritehospital.org/